'Orunodoi' or Arunodoi Scheme is a new scheme of Government of Assam to be launched on 2nd October 2020. which aims to provide funding support to about 17 lakh families in the state. According to Finance Minister, Himanta Biswa Sarma, under this scheme Rs. Every month 17 lakh eligible families will be given Rs 830. Women who are the primary caretakers of the family are retained as beneficiaries of the scheme.
THE STANDARD ELIGIBILITY CRITERIA TO AVAIL THE BENEFITS UNDER THIS SCHEME ARE:
Applicant should be a permanent resident of Assam.
Applicant should be presently residing in Assam.
Composite household income af the applicant should be less than Rs 2 lakh per annum,
Applicant (nominated female member} should have a bank account wherein the name showing In the bank the account should match the applicant's name as provided in the scheme's application form. In case, the beneficiary does not possess a bank account then the applicant has to open a bank account before submitting the application.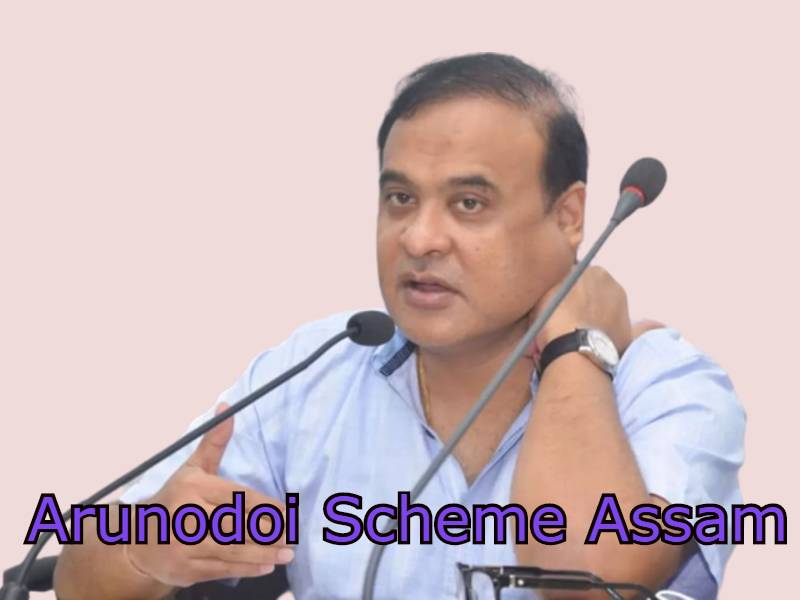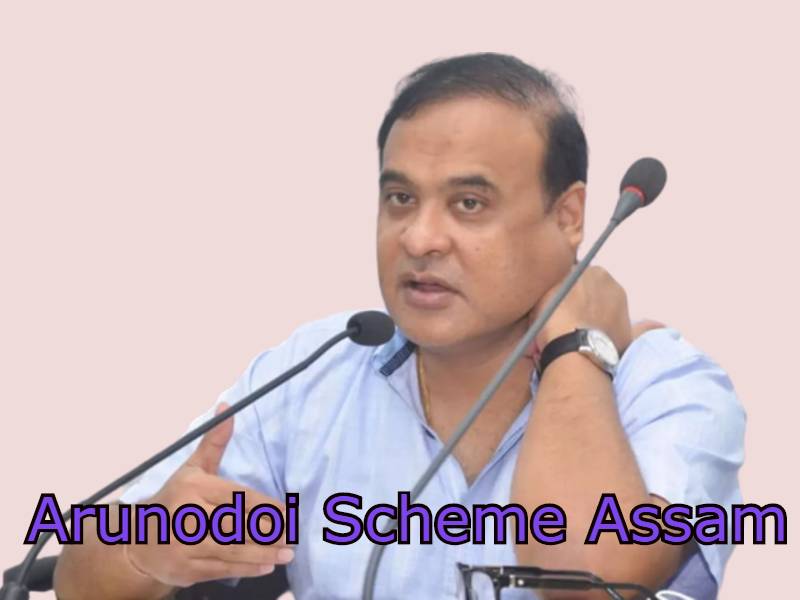 PREFERENCE WILL BE GIVEN TO THE FOLLOWING HOUSEHOLDS:
Households which have Widow / Divorced Unmarried Female / Separated Female.
Households which have a specially-abled member.
Poot. households which do nat have NFSA Card,
The following types of households will be excluded :
Households which do not have a female member.
Households which have any former or current MLA/ MP.
Households which have current members of PRI/ ULB.
Households which have any regular serving or retired Government employees.
Households which have any regular serving employees of Co-operative Societies.
Households which have any Doctors, Engineers, Lawyers, Chartered Accountant, Architects and Registered Government Contractors.
Households which have any income tax-payee.
Households which own more than 15 bighas of agricultural land.
Households which own four-wheelers, mechanized boat and tractor.
Households which own refrigerator/washing machine or air-conditioner
How to apply for Assam Orunodoi Scheme 2020
Step 1: Scroll down, go to Important Links
Step 2: Click on "Assam Arunodoi Scheme 2020 Application Form"
Step 3: Assam Orunodoi Scheme 2020 Application Form will be opened
Step 4: Download the form and fill the Orunodoi Scheme application form with all the mandatory details.
Step 5: Attach the required document with the application form and submit it in the respective department.