Assam SVAYEM Scheme 2021: Assam Finance Minister Dr Himanta Biswa Sharma announced the introduction of several new schemes in the Assam Budget 2020-21. One of these schemes is called Assam Swami Vivekananda Youth Empowerment Scheme (SVAYEM) 2021.
Under these schemes, financial assistance of 50000 will be provided to unemployed youth. 2,00,000 youths of Assam will be provided financial assistance under SVAYEM scheme so that they will not remain unemployed.
Under the SVAYEM scheme, the government will provide Rs 50,000 to every 2 lakh youth to encourage entrepreneurship. All interested candidates can fill the Assam SVAYEM Scheme online application / registration form.
Assam SVAYEM Scheme 2021 Details
Name of Scheme: Swami Vivekananda Assam Youth Empowerment (SVAYEM) Scheme
Launched by: Govt. of Assam
Implemented By: Dept. of Finance, Govt. of Assam
Amount: Rs. 50,000/- per youth
Launch Date: 16th September 2021
Category: Govt Schemes
Objective: To promote entrepreneurship among educated youths
No of beneficiaries: 2 lakh
Application Mode: Online
Last Date: 30 September
Eligibility Criteria Of SVAYEM Scheme 2021
Applicants (all members of the Group) should be permanent residents of Assam and currently residing in the State of Assam.
Applicants (all members of the Group) should be in the age bracket of 18 to 40 years and at least cleared HSLC examination as on the date of application.
Only members of Self-Help Groups (SHGs), Joint Liability Groups (JLGs), Farmer Producer Organizations (FPOs), Cluster Level
SPVs/Federations of the State, which have been formed before 1st September 2020 will be eligible to apply for this scheme.
Only groups which consist of a minimum of 5 members to a maximum of 20 members will be considered for this scheme.
Applicant Group should have a Group Bank account in a Scheduled Commercial Bank/Co-operative Bank, which has been opened before 1st September 202.
All the members of an Eligible Group should have a bank account, which has been opened before 1st September 2020.
No member of the group either (individually or collectively) should have defaulted any loan taken from any Bank in the past and a Self-Declaration to that effect is to be submitted with the application.
Applicants should submit a brief profile/idea of the venture they intend to take up/expand, which can be converted into a
viable commercial venture with the support of seed capital and the capacity building program.
Applicants groups who have already shown or possess skills and knowledge in the business they intend to take would be given preference.
SVAYEM Scheme 2021 Online Form – How To Apply
Scroll down, go to Important Links Section
Click on "SVAYEM Scheme Assam 2020 Online Application"
SVAYEM Scheme Assam 2021 Portal will be opened
For New Registration, click on the New Registration button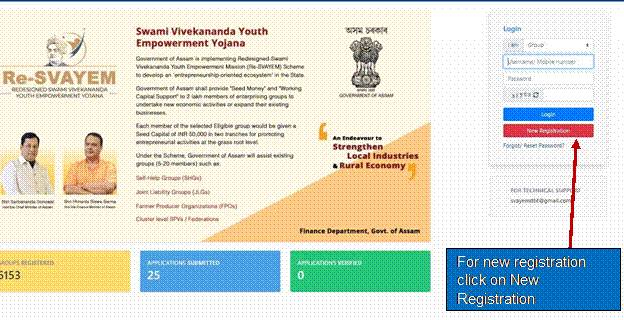 Enter your GROUP NAME and valid MOBILE NUMBER and click on Generate OTP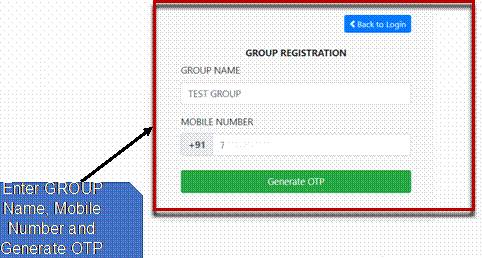 ➢ Enter the OTP sent to your mobile number and then click on the SUBMIT button.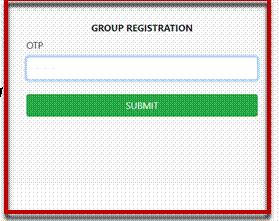 Create your new password
Now you have successfully registered. Enter your Username/Mobile number and Password then click on the Login button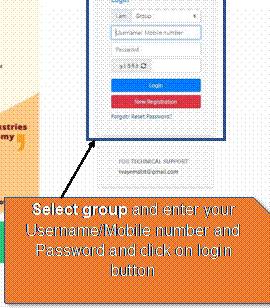 After login, Click on Edit button to enter the BASIC DETAILS and MEMBER DETAILS from Profile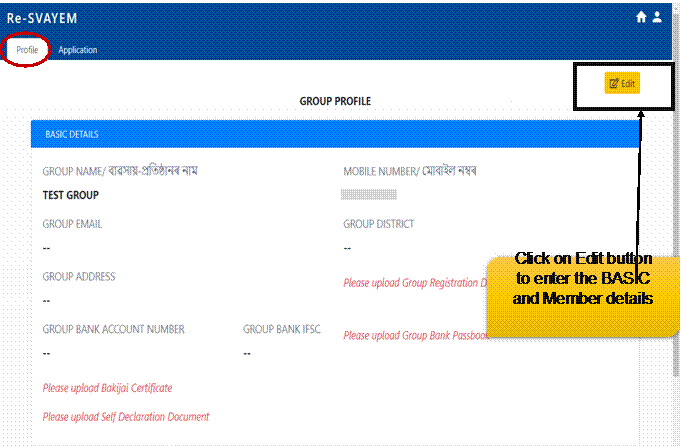 Fill up all the mandatory details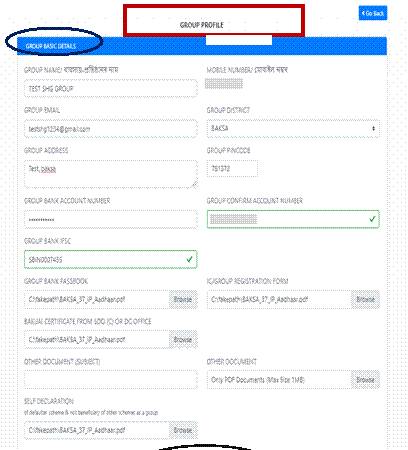 After adding all the members in the group click on the Save button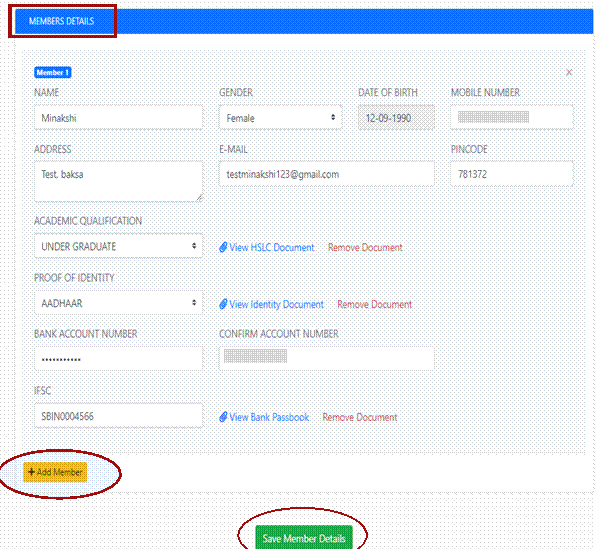 To fill the other information, scroll down the page, Now fill up the BUSINESS INFORMATION section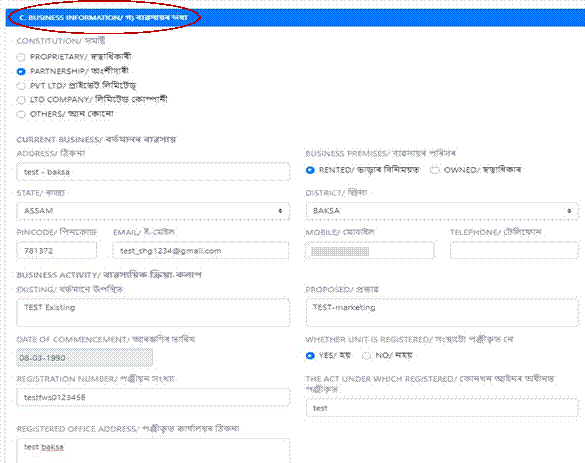 Now,Submit application form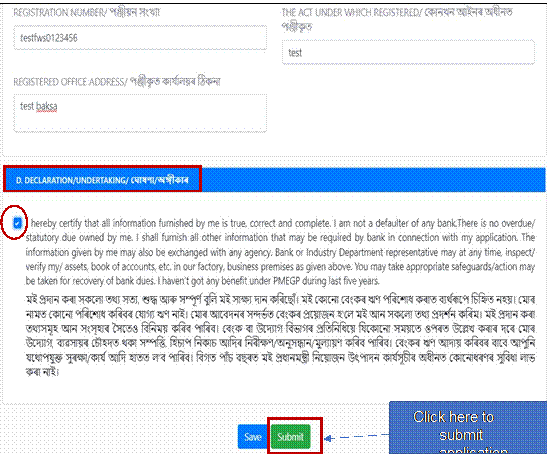 After submission of the application, Downloaded Application form in PDF format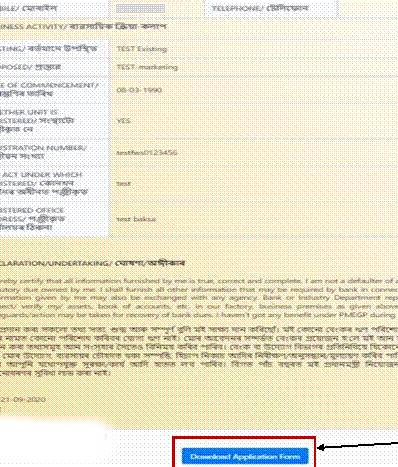 Important Link Of SVAYEM Scheme 2021